Rapid & PCR COVID Testing
Drive-up Rapid Antigen and PCR COVID-19 Testing
Find A Location & Just Drive Up
Pain Free, Results in 15 Minutes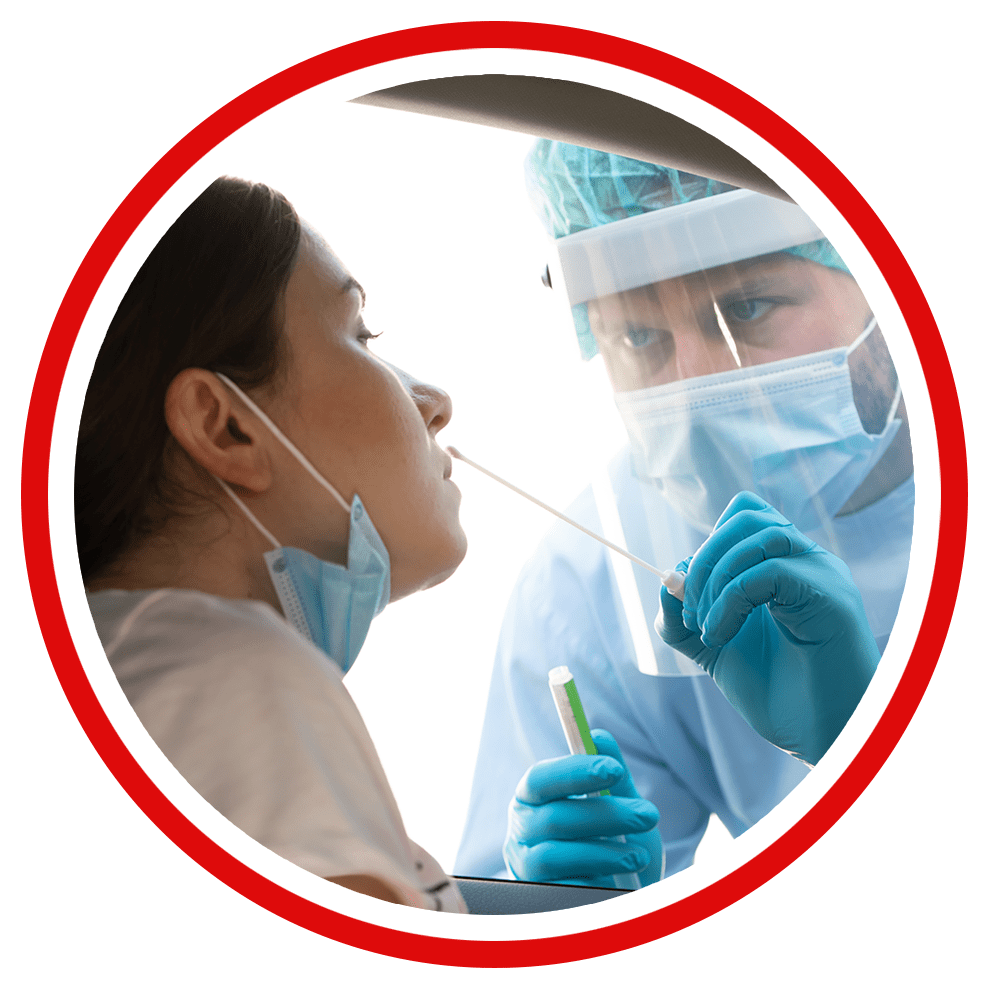 YesNoCovidTest offers both Rapid Antigen and PCR (SARS-CoV-2 RNA Assay) drive-up COVID-19 testing at no out of pocket cost to insured patients, while offering uninsured patients a discounted rate for Rapid Antigen Tests. We are a physician owned company that is dedicated to providing our patients with the highest quality of care and have been doing so since the start of the pandemic. Our highly trained technicians will perform your swabs and run your Rapid Antigen tests on-site using only FDA EUA approved Antigen tests providing you with highly accurate results in minutes. Our PCR tests will be collected and sent to our lab partner Marquis Labs providing PCR results typically within 24-72 hours. No appointment is required. Come get testing you can trust today!
Whether you need a rapid test for your workplace, or need a PCR test with travel certificate to meet airline requirements, we've got you covered with one of our drive-up rapid covid testing locations.
For questions you can contact us or view our FAQ page for more information.
What To Expect At Our Testing Sites
Not Insured? Bring Your ID
Insured? Bring Your ID & Insurance Card
$0 Out of Pocket Cost for Insured
Discounted Rate for uninsured
Testing Sites
Our testing process takes place from the comfort & safety of your own vehicle, with results in 15 minutes.
Brownsville & Laredo
Monday – Friday : 8 AM – 6 PM
Saturday – Sunday : 10 AM – 6 PM
All Other Locations
Monday: 8 AM – 6 PM
Tuesday – Friday : 10 AM – 6 PM
Saturday: 11 AM – 4 PM
Sunday: CLOSED
Get Tested Today
Find a convenient COVID-19 or antibody testing site near you.